Ubiquitous Quiz Thursday 1
Alright, me pretties! Settle down. I have an announcement to make.
I hereby appoint each Thursday as Ubiquitous Quiz Day here at The Pond. Each week, we will endeavor to accomplish a totally random one from among the plethora of quizzes strewn all over this infinite blogosphere of ours. End goal is to be the blog with the most number of quizzes EVER finished. (cue thunder and lightning then throw in cackling laughter) At the rate that people are churning out these often inane although sometimes true (ha!) tests, I figure we won't be running out of them any time soon. And so, it is with deepest pride and the greatest of pleasure (snicker, snicker) that I give you our first foray. Come. Join me.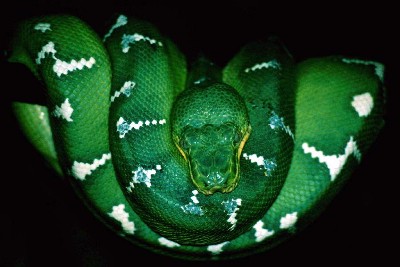 You're a Boa Constrictor!
You're that person who is always offering massages to people and you spend a lot of time training yourself to get better at giving them. Sometimes, however, you make people just a little nervous with how close you're getting to their neck. But you can usually knead them right back into a false sense of security, er, I mean into feeling comfortable. Your mouth seems to be capable of opening wider than anyone else's. You've sometimes wondered what it would be like to be made out of feathers.
Take the Animal Quiz
at the Blue Pyramid.
Sssssso, ssssssee ya next week, ssssssame place. (cue more cackling)

technorati tag: ubiquitous quiz thursday