Karaoke-ing The Night Away
As promised, here are pics of the karaoke session we had last Friday night. (All photos courtesy of Jell)

After a sumptuous dinner at Cafe Bola, we went into Red Box in Greenbelt 3 at around 8:30pm and didn't leave until almost 2am. As you can see, we had a blast. Boy, did we sing our little hearts out!

Playing pool before getting down to business...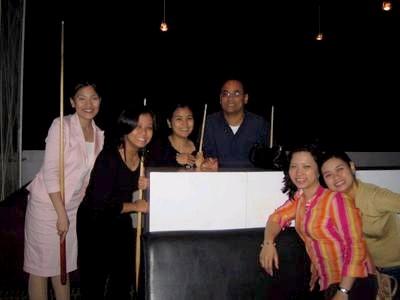 Back: Christine, RJ, Sherry, Kat & Jell; Front: Moi & Pepper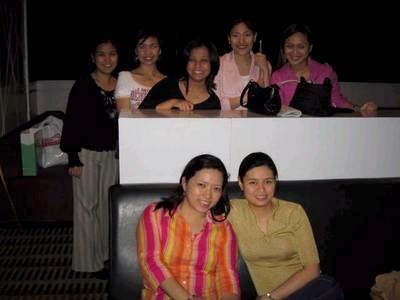 Sherry & RJ duet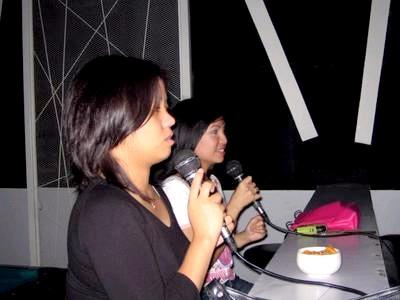 Rick dedicating "I Melt With You" to Christine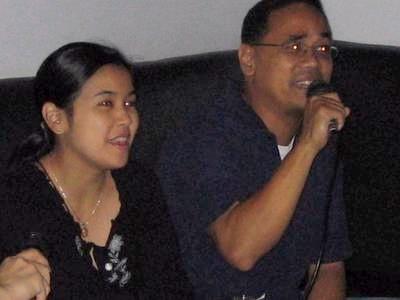 Kat, Sherry & RJ relaxing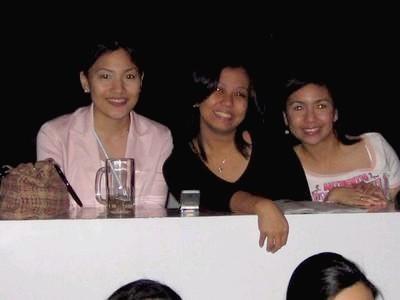 Tres Marias: Jell, Kat & Sherry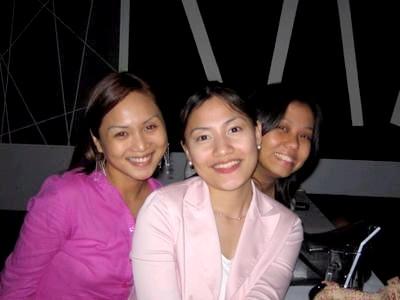 Posing yet again...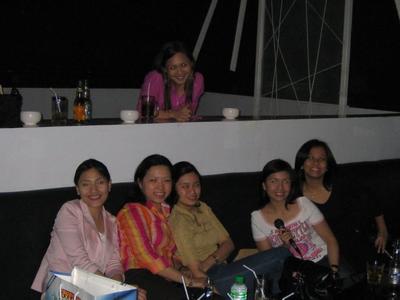 Kat singing...(surprise!)...Meredith Brooks' "Bitch"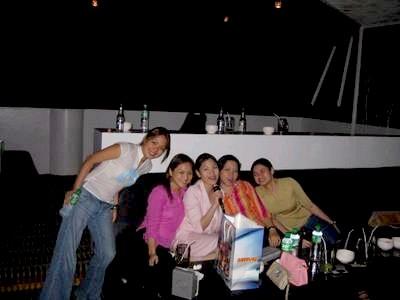 This time joined by Mark.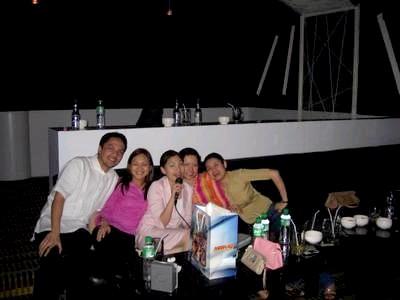 April & Pep: Kitchie Nadal rules!